Each year Berkshire Hockey Association runs Development Centres (DC) for playing squads in the under 13 to under 17 categories at venues across the county. Development Centre's for the U13 and U14 age groups take place during the summer term, starting in May and those for the under 15, 16 and 17 age groups take place in the autumn term, starting in September. In 2017 over 600 young people from over 100 different schools and 22 different Hockey Clubs attended these Centres.
Equipment
Outfield participants must bring their own stick and must wear shinpads and gum shields. All outfield players are provided with a coloured and numbered bib which must be worn over other clothing. All players will be required to wear sports clothing suitable for the conditions. NB the programmes takes place on astroturf pitches and astro shoes/trainers are therefore preferable to standard sports trainers.
Goalkeepers are required to bring their own kit which must include the following:
Kickers
Leg guards
Abdominal guard/pelvic protector
Padded shorts
Chest protector body armour
Throat / neck protector
Helmet
Hand deflectors
Smock
It is preferred that Goalkeepers wear arm protectors but Berkshire Hockey Association will allow this as an optional item on receipt of a signed letter of authorisation from a parent/guardian.
The sessions are physically demanding so all players must bring plenty to drink, with water being the preferred option.
Cancellation and Non-attendance
In the event that it is necessary to cancel a session, we will endeavour to give as much notice as possible. Sessions are rarely cancelled due to adverse weather conditions. Players should wear clothing appropriate to the conditions on the day, which may mean additional layers.
If your child cannot attend a session, please inform the Team Manager at the earliest possible opportunity. Whilst we understand that on occasions it may not be possible to attend a session, players are assessed throughout the programme with a view to selection to the next phase in the process. Low attendance may reduce the efficiency of such assessments, thus lowering the chances of progression.
For Players
We'll keep the player information nice and short:
Listen to the coaches – they will explain the sessions and are looking for opportunities for you to show what you can achieve.
Be a team player – we are looking for players who work hard as part of a team.
Try new skills – it's a Development Centre.
Have fun!
As a reminder to parents about the "fun" part, please take a moment to watch this video: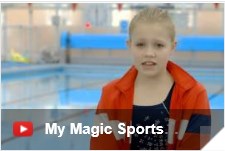 Berkshire (junior) Development Centre - under 13 and under 14 age groups
Berkshire Hockey Association is now accepting nominations for the Development Centre Programme for players with birth years of 2006, 2007 and 2008. Development Centres are the first step towards playing hockey for a county squad. During the course of the sessions participants are assessed against England Hockey criteria, and those who show the requisite levels of attitude and ability will be selected to attend the Academy Centre programme which begin in the New Year. Matches for Academy Centre squads take place in March and April. The county programme is the next step, after representing schools or clubs, for a career in international hockey.
We are inviting players born in the following years (please note England Hockey works on a calendar year basis, not school year):
birth year 2007/8 - under 13 (U13)
birth year 2006 - under 14 (U14)
The programme will comprise of six training sessions run on Friday evenings as follows:
May 17, 24
June 7, 14, 21, 28
July 5
There will also be an 'invitation only' session in September for selected players only.
These sessions are designed to improve core hockey skills at an individual level and all exercises are delivered in game play situations. The sessions normally last for 90 minutes and can be physically demanding, but no more than would be expected at a competitive school or club match level.
The training sessions will largely take place at Reading and/or Sonning Hockey Club (RG4 6ST). Each has the same address and the pitches are alongside each other, but each has a separate car park allowing for additional parking and facilitating a slightly easier exit route.
Timings are:
Under 13 girls (U13G) - 6:30pm to 8:00pm
Under 13 boys (U13B) - 6:30pm to 8pm
Under 14 girls (U14G) - 6:30pm to 8pm
Under 14 boys (U14B) - 8pm to 9:30pm
The cost of the Development Centre programme is £80 per player. This is non-refundable except in the case of proven long term injury. Please pay by bank transfer inserting the payment reference as shown on the example below:-
Account Name: Berkshire Hockey Association (Barclays)
Account Number: 13603539
Sort Code: 20-65-20
Please include the payment reference of surname + age group squad, eg 'SMITH U15G'
We may be able to offer assistance to families in financial hardship. Please email This email address is being protected from spambots. You need JavaScript enabled to view it. for further information.
If your son or daughter would like to attend DC training, please complete and return a Registration Form to the Registrations Administrator at bThis email address is being protected from spambots. You need JavaScript enabled to view it., also confirming the payment reference used so that we may reconcile payment with your application. Registrations can be requested by emailing the Registrar.
There are limited places at these sessions and they will be allocated as soon as both payment AND a completed registration form are received. Anyone applying after maximum numbers have been reached will be placed on a waiting list. If we are unable to find a space for a player, payment will be returned, or if we are sufficiently oversubscribed, additional dates/times may be considered for those remaining on the waiting list.